With your help, Karleigh Csordas could be the very first Green Member of Provincial Parliament (MPP) for Brantford—Brant!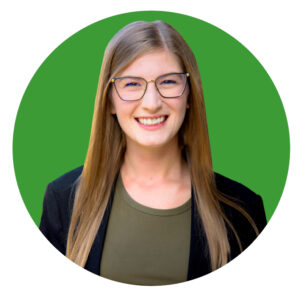 Donate by E-Transfer
---
Donation Rules
Only residents of Ontario may make political contributions to a provincial party or provincial election campaign.
---
Tax Credits
Residents of Ontario with taxable income will receive generous tax credits when they donate to the Green Party of Ontario. The size of your reduction in taxes payable depends on the sum of all your political contributions.
Donation Limits
You may donate any amount up to $3,315 in any calendar year to the Green Party of Ontario at the local level:
$3,315 is the maximum you can donate in any calendar year to the combined entities of the Brantford—Brant Constituancy Association) and the Karleigh Csordas GPO campaign.
For more information about contribution limits, please visit Ontario Political Contributions.
If you have already made a contribution this year, it is important to calculate your cumulative tax credit.
75 per cent on the first $437 of donations in 2022
50 per cent on the portion of your donation between $437 and $1,457 in 2022
33.33 per cent on the portion between $1,457 and $3,315 in 2022.